Exmark has proven to be an incredible asset for equestrians and horse owners due to having both pastures and lawns that need regular maintenance. With an Exmark, your horses won't be the only hard-working riding machines on your property.
Exmark mowers make quick work of your lawn and pastures, so you can spend more time riding your horse and less time riding your mower. And thanks to Exmark's legendary cut quality, when you're not riding, you can sit back and enjoy a lawn that's the envy of the neighborhood. If you're living the equine lifestyle, you need a mower that's going to work as hard as you and your horses do.
Equine Equipment is partnered with Exmark to bring exceptional discounts to the horse world on most of their product lines.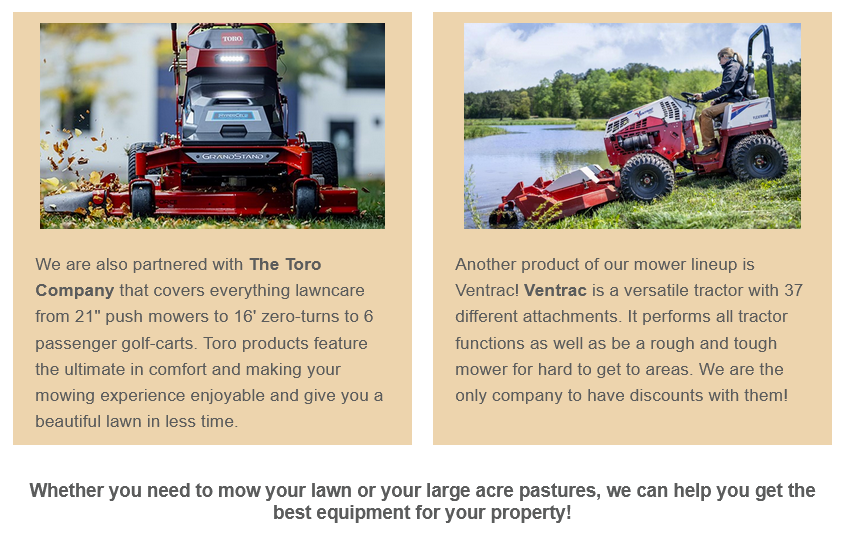 1. Mow High- this will allow your lawn to have a deeper and larger root system. Set your mower height to 2.5" to 4" to avoid injuring or uprooting your grass.
2. Minimize doing large projects- since drought already causes enough stress on your grass, try to avoid doing large landscaping projects such as aerating or sodding so the plants can keep as much moisture as they can.
3. Keep weeds down- weeds are always trying to steal resources from their neighbors. Minimizing the amount of weeds you have gives a better chance for your grass to grow and not have to compete for sunlight and water.
4. Let your lawn rest- once conditions get too hot and dry, there's not much more you can do other than to let your grass rest. The grass will go dormant but the roots will still remain viable. The best thing to do is apply enough water to maintain moisture and wait for changes in weather before doing any lawncare.
Read more here: https://extension.sdstate.edu/lawn-care-during-drought
Drought conditions have been especially tough this year so it's always good to be prepared and stay up-to-date on weather conditions. This map was provided by DTN WeatherSentry- innovators in weather management.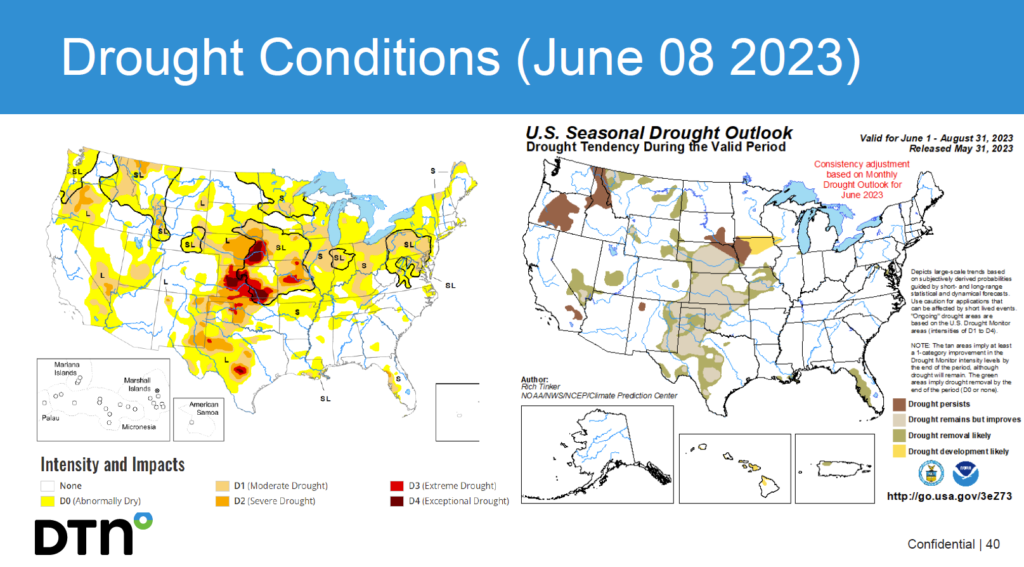 Equine Equipment is always here to help you with your equipment or supply needs. From tractors to balers to zeroturns to paint, we do it all! If you are in the market for new equipment and are a active participant in the equine industry, please reach out to us and we can help you SAVE!
Equine Equipment
Toll Free Phone: 877