Since 2010, Exmark has been partnered with Equine Equipment to bring exclusive discounts to those in the horse world.
Exmark has proven to be an incredible asset for equestrians and horse owners due to having both pastures and lawns that need regular maintenance. With an Exmark, your horses won't be the only hard-working riding machines on your property. Regular and efficient mowing is a crucial part of horse ownership.
Properly maintaining your grass can prevent horses from tripping, stepping in holes, and creating grazing patterns that will damage your fields over time. It can also help minimize the risks of overeating and/or metabolic disorders. With a task this involved with your horses' health, you can rely on the brand of mower counted on by more landscape professionals than any other.
Exmark mowers make quick work of your lawn and pastures so you can spend more time riding your horse and less time riding your mower. And thanks to Exmark's legendary cut quality, when you're not riding either, you can sit back and enjoy a lawn that's the envy of the neighborhood. If you're living the equine lifestyle, you need a mower that's going to work as hard as you and your horses.
Check out this link for a special review from a horse owner with an Exmark: https://backyard.exmark.com/lawn-garden/exmark-for-the-equestrian/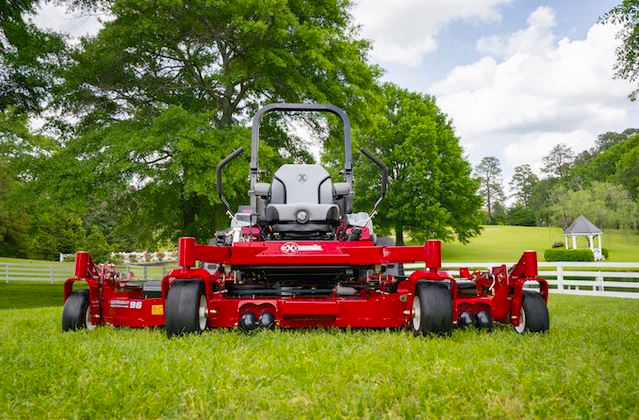 The equine discount process is simple and easy to use. Simply call the Equine Equipment office at 877-905-0004 to begin your qualification process. Once approved, they will connect with your local dealer and send them the dedicated equine pricing for you to use whenever you're ready to buy!
The Equine Program begins with the Exmark Radius-S Series and goes up all the way to the 144" Lazer Series!
Contact Equine Equipment today to begin saving! Call 877-905-0004 or visit http://www.equineequipment.com