Equine Equipment is partnered with the industry's leading equipment dealers. Not only will you be receiving the best but if you are an active participant in the equine world, you can save BIG on these brands.
Here are some reasons to choose our partner companies:
New Holland– If you've been working with tractors for any amount of time, chances are you've used a New Holland® model once or twice. It's not just another brand of tractor—New Holland goes above and beyond to provide you with the best tools money can buy. We here at Equine Equipment are proud to work with the dedicated professionals at New Holland dealerships.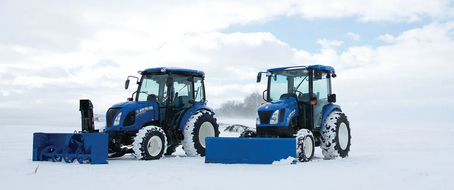 Variety of Models- There are an incredible variety New Holland® tractor series on the market, each of which contains many models, so you're bound to find a model that meets your exact needs.
Variety of Power Potentials- Not only that, but these machines range from 25 horsepower to over 680! You'll be able to get exactly the power potential you need without wasting money on potential you'll never use.
Operator Comfort- If you've used a tractor yourself, you know that operator comfort isn't a luxury—it's a necessity! A more comfortable operator is more alert, more efficient, and able to work for longer stretches of time.
Efficiency is Key- New Holland® tractors are also designed from the ground up to maximize your efficiency to get the most from every workday.
Exmark– Exmark zero turn mowers are the product of decades worth of work in the field and factory. To truly make the world's best zero turn mower, the team at Exmark spent time on the job with you.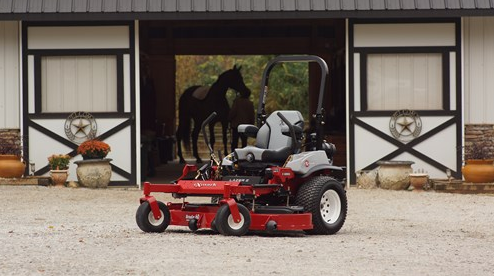 Leading Zero-Turn Mower Technology– Exmark is proud to provide landscape professionals and homeowners with industry-leading innovation in zero-turn lawn mower technology.
Easy Maintenance– Buying an Exmark zero-turn mower is an investment in your property. Regular maintenance is essential to ensure long-term success. We build every machine with our customers in mind.
Industry-Leading Durability– We set our bar high so that you can get the best value from a commercial-grade mower that is high-performing, ergonomic and, remarkably enough, easy to maintain.
Toro– When it comes to managing the farm or ranch the equine world want tools that give them the confidence to master the task.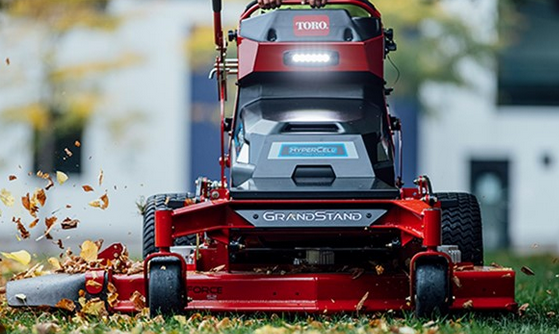 That's why they look to Toro for smarter ways to take charge year-round. From walk power mowers and zero-turn riders to wide area mowers and more .
Toro products combine smart features with proven dependability.
Ventrac– Ventrac is a unique compact tractor that offers significant advantages over other equipment. It's the type of equipment that solves problems. Right away you can tell that a Ventrac isn't built like any other piece of equipment.
The articulated and oscillated frame design both protects the terrain and makes the tractor more capable and easier to use. Full-time, hydrostatic, all-wheel drive ensures that the capability of the Ventrac is unparalleled.
All this gives you stability, comfort, and control that you don't get with a typical straight frame tractor.
Ventrac's most obvious advantage addresses these concerns with over thirty different attachments for use in all four seasons with one tractor.
Contact Equine Equipment today to SAVE BIG on these top brands!